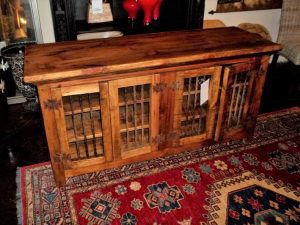 While shopping for furniture for your home or office, you've likely been faced with the decision of whether or not to choose solid wood furniture. With many veneer, metal or plastic options available, some may wonder if the additional cost of solid wood is worth the investment.
Solid wood furniture is very durable and made to last for decades. It can withstand the wear and tear that accompanies daily use and requires minimal maintenance. Also, if a piece of furniture made of solid wood does start to show its age over the years, it can be beautifully restored and refinished.
Meanwhile, veneer furniture requires less of an investment. It can be designed to give the appearance of a wood finish, but what lies beneath the veneer can leave much to be desired if you're searching for a durable, quality piece. Many manufacturers use particleboard as the core of this type of furniture, which means the pieces are more susceptible to damage. For example, while solid wood selections from our Austin furniture store can easily withstand contact with moisture (like a spilled beverage or rainwater from a leaky basement), a piece of furniture with a particleboard core would face irreversible damage. Overall, while veneer furniture may feature a smaller price tag, you will also find yourself replacing it more often.